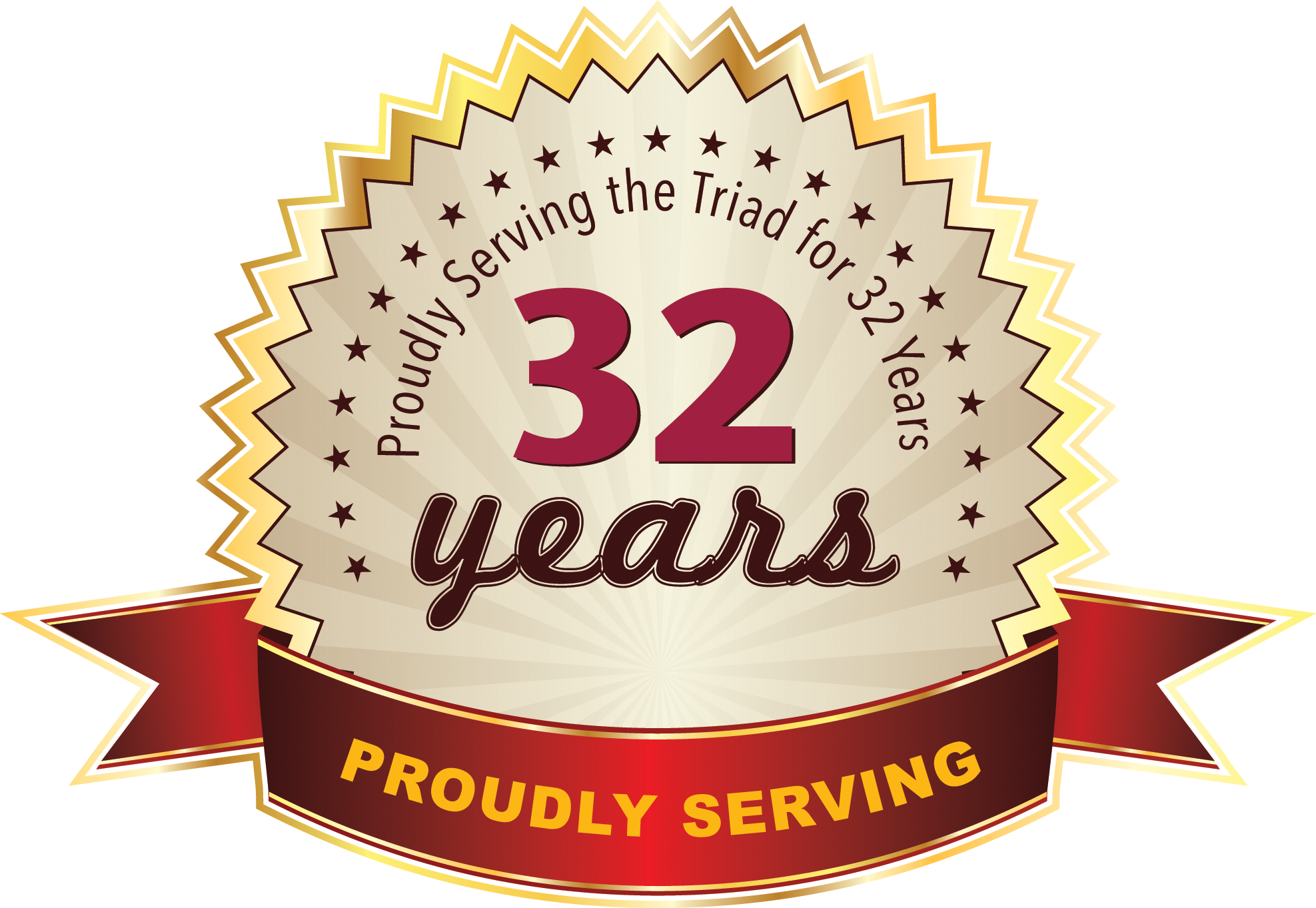 Would you rather talk to a member of our staff? Give us a call at 336-288-3865 and fill us in on your project!
Bathroom Remodel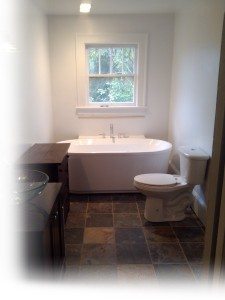 Your bathroom should be a relaxing, calming place that makes your pre-work routine as peaceful as possible. In the evenings, a pleasant bath or shower is a great way to wind down at the end of a stressful day. If your current bathroom isn't able to provide these experiences, it's time to consider remodeling your bathroom.
Bathroom Designs
When deciding on which bathroom remodeling ideas to choose, consider the following options that KC's Improvement is happy to provide:
A larger, custom-built bathtub
A whirlpool bathtub with soothing water jets
Larger, more luxurious mirrors
Custom bathroom vanities
The addition of a sink, or several sinks, allowing each partner his or her own
Ceramic tile designs surrounding the bathtub and/or shower
A separate, enclosed room for the toilet
A custom-built glass shower enclosure
New, easier-to-clean flooring, such as tile
Radiant heating in the floor
To see bathrooms we've completed in the Triad area.
Remodel My Bathroom
Whether you would like one of these renovations, or all of them, KC's Improvement bathroom remodelers will be happy to contract whatever level of bathroom remodeling you need. As with all our projects, a representative will be happy to sit down with you to discuss costs and potential design options. Once you decide that the design meets your exact standards and specifications, we can take the project from concept to completion with efficiency, skill, and absolute attention to detail.  KC's Improvements is the number #1 bathroom remodeler in Greensboro, High Point, Lexington, Winston Salem, Kernersville, Burlington, Asheboro, Thomasville, Reidsville and other surrounding areas in the Piedmont Triad. We are a insured, bonded, and licensed home improvement contractor.
Have questions or need an estimate on your next project? Call us, send Keith an email or submit your inquiry through the form and we'll get back to you within 24 hours.
Address

3118 Battleground Avenue Greensboro, NC   27408

Phone Number

336-288-3865

BUSINESS HOURS:

Monday – Friday 8:00am – 5:00pm